Regular price
Sale price
$0.00
Unit price
per
Sale
Sold out
Get ready to jump into the sizzling flavors of Don Chilio! Now you can enjoy up to three free sample cups before making your decision, with just a small $1 shipping charge. Mix and match the flavors any way you like!

At Don Chilio, we want you to have a blast and feel confident about your choices. Enjoy discovering the different Don Chilio flavors with the fun of trying up to three free samples for only a $1 shipping charge. Let the flavor journey begin!
Jalapeño
Jalapeños are the mildest of our Don Chilio chiles. But remember: "mild" is in the palate of the taster, so start with a little dab and then decide how much to use! Their flavor is reminiscent of green bell peppers, with more heat than sweet. Use them to add assertiveness to tacos, nachos, salsa, chili and salad dressings; and then free your mind be adventurous! They're delicious in casseroles, egg dishes, and stir fries—and even beverages! Pop one on top of your fresh-lime margarita for the ultimate sweet/sour/salty/hot experience.
Habanero
Habanero Chiles are famously hot, and ours are no exception-definitely the fieriest flavor in our line of Don Chilio Crisped Chiles! While maintaining a hint of floral sweetness in that flame, a little goes a long way to create deliciously attention-getting salsas, sauces, and soups. But go ahead and think outside of the jar! They can be surprisingly good in sweet foods too-add a tiny dab to butter cookie dough, an 1/8 teaspoon to marmalade, or grind a pinch into powdered cocoa for a whole new experience in hot chocolate—yum!
Share
View full details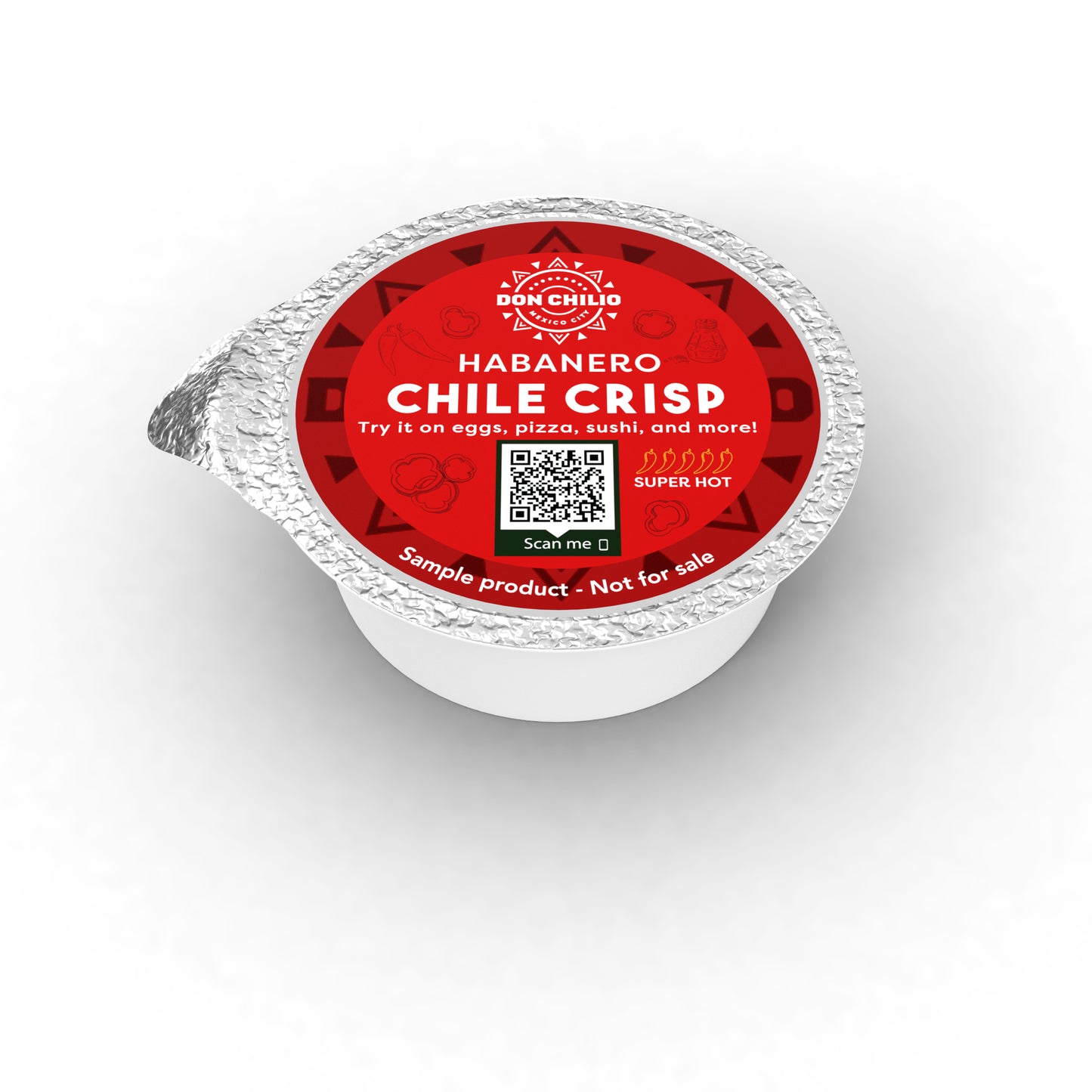 Regular price
$15.99
Sale price
$12.80
Unit price
per